What is love? A question most of us asked ourselves at least once in our lifetime… Anđela and Davor, a newly married couple from Croatia, decided to turn their honeymoon into a year-long exploration of possible answers to this question. On this journey, they talked to more than 200 people in 30 countries on 6 continents. And after coming home, they transformed this inspiring experience into a documentary and a book showing all the complexity of love in the 21st century.
For a whole year they traveled the world interviewing different couples on the meaning of love. They visited fresh couples as well as those who celebrated their diamond anniversary, they visited same-sex couples and heterosexual couples, they visited people in traditional polygamous and those in modern polyamory relationships. They talked to people who married themselves, people who have divorced, people whose spouses had died and those who are still searching for that special someone. And all of them were asked a similar set of questions – how they met, how they felt in the beginning of their relationship, how they would describe their feelings now, what they expect from their partners, what are their strengths, what are their weaknesses, how they approach problems and fights, and finally – what love means to them. On their way, they have also talked to scientists who research love in different fields, such as neuroscience, biology, psychology, sociology, and anthropology.
After their journey, Davor and Anđela presented this inspirational experience in a book and a film which show all the complexity of love in the 21st century.
Book 'Love Around the World'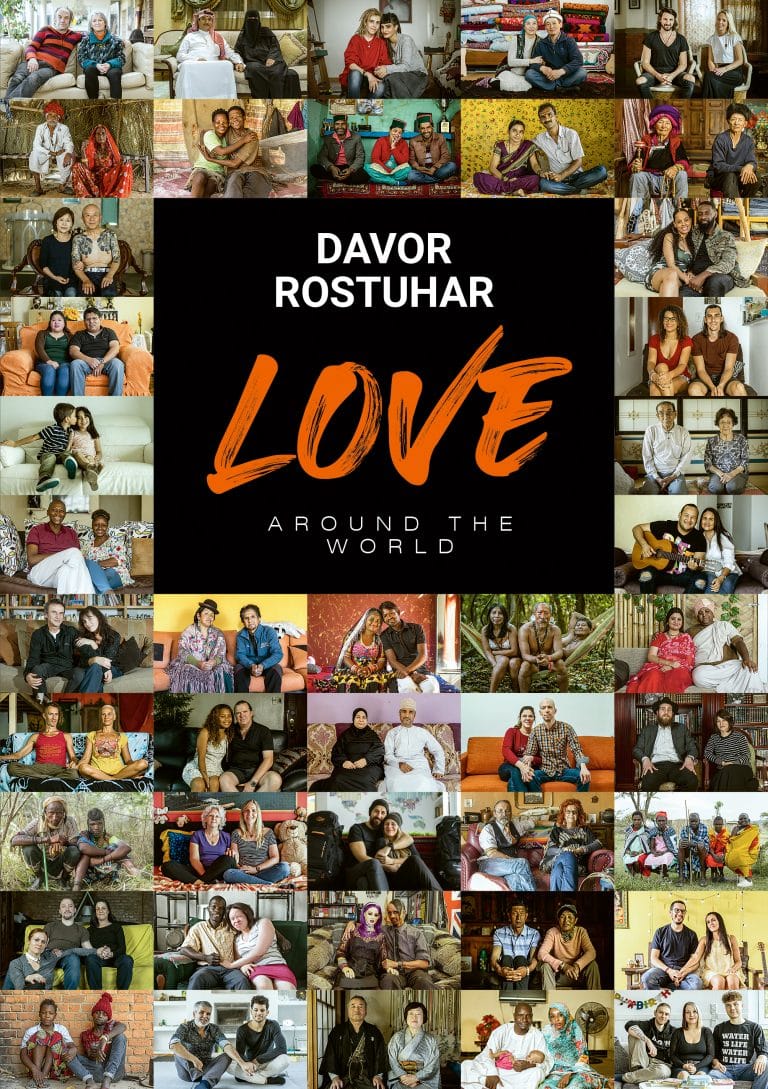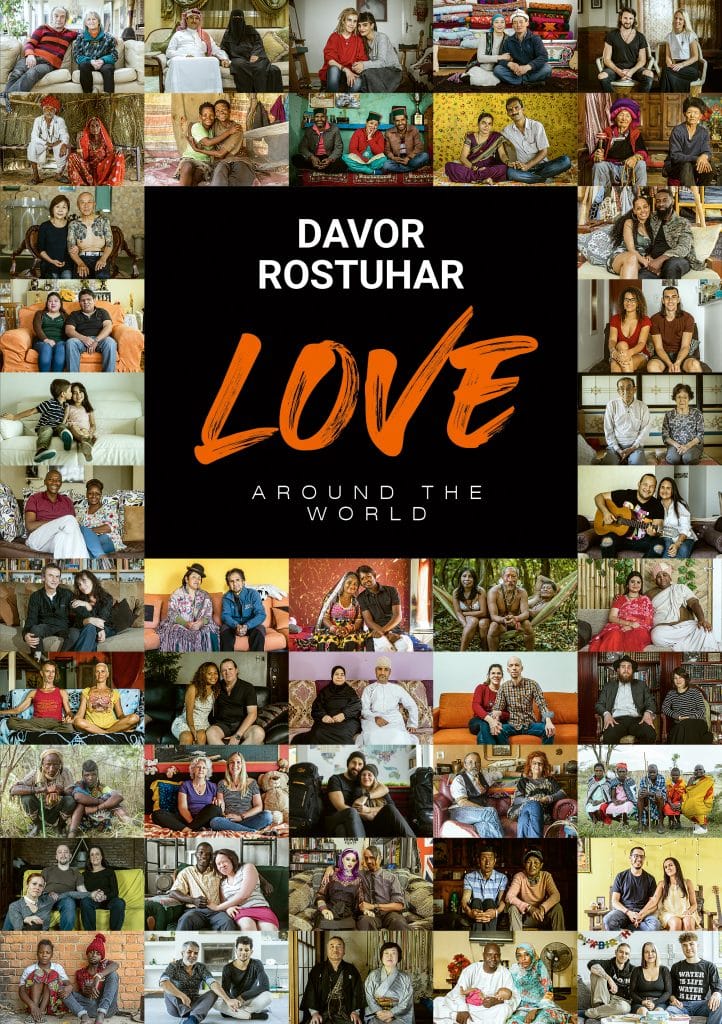 Have you ever wondered why we fall in love? What is the background of the human ability and need for love? Is love something stronger than cultural norms or something entirely shaped by society?
An intimate essay, a travel diary and an ethnographic study – all in one, this book presents an inspirational exploration that takes readers on a passionate journey through different aspects of the meanings that love has in today's world. Through interviews with leading world scientists, various theories and perspectives of love are presented. This book offers a unique view on the evolution, the origin and the development of the concept of love throughout history. Narrating intriguing personal stories, these scientific theories gain shape and become confirmed or challenged.
This is a truly magnificent book—packed with touching and fascinating stories of love around the world. The people, the settings, their words: it's elegant, authentic, charming and hopeful. And what an astonished achievement by the authors–to capture romance in so many corners of the globe.
– Dr. Helen Fisher
The book 'Love Around the World' has sold in over 13.000 copies in its first year and was the No. 1 bestseller in Croatia in 2021!
Film 'Love Around the World'
THE MOST WATCHED CROATIAN FILM IN THEATRES IN 2021!
From deep within the Amazonian forests and remote villages in the Himalayas to the world's largest metropolises, this stunning documentary shows us 33 different stories about love and marriage, challenges and struggles, highs and lows, creating one big love story that reminds us how love can never be simple, but at the same time how just a few things on Earth are as simple as love. It follows all the stages of their relationships – from the moment they met or had their first date, through their decision to get married or move in together and their subsequent fights and challenges, all the way to the present moment and their plans for the future.
For the complete story of 'Love Around the World' we recommend exploring both the book and the film, which complement each other and only together do they create an incredible mosaic of this unique project! The book 'Love Around the World' navigates the history and evolution of love through interviews with scientists and social scientists. Different perspectives and theories of love are presented from the fields of neuroscience, psychology, biology, anthropology, sociology, and philosophy. Each chapter explores a different aspect of love, such as marriage, romantic love, identity in love, and the future of love, while presenting it through real love stories as told by the people interviewed. Using photography and short captions, the book presents all the couples, individuals, and collectives that Davor and Anđela met and interviewed during their journey. The film 'Love Around the World' focuses on a smaller number of love stories and explores them in depth. Unlike the book, the film does not illustrate scientific theories of love, but allows real people and their experiences to guide us through all the phases of relationship, so creating a complex story which attests that we can all find ourselves in love and that love is what connects us, regardless of our differences.